Your BMI is 41
It is a known fact that obesity can cause serious health problems which not only make life a lot more difficult, but can also be life-threatening. For people faced with obesity-related health problems who have also tried to lose weight by dieting and exercise, but have failed to see the desired results, bariatric surgery might be the answer. For the best option for your specific case, consult with a bariatric specialist.
Each person's body is unique and may have different caloric needs. When your body's caloric balance status is in caloric excess, it means that you are eating more calories than your body is using and you will store these excess calories as fat. Besides diet and behavior, the environment and genetic factors may also have a significant effect in causing people to be overweight or obese. It is important to understand the risks you are facing if you do not take any measures to lose weight.
Overweight and obese individuals are at increased risk for many diseases and health conditions, including the following: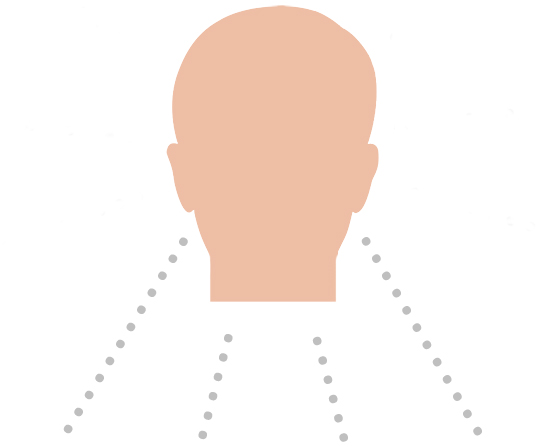 Hypertension

27%

Dyslipidemia

60%
High LDL
Cholesterol41%
Low HDL
Cholesterol28%
High levels
of
Triglycerides33%
Gallbladder
Disease12%
Type
2 diabetes90%
Coronary
Heart disease21%

Stroke

22%

Osteoarthritis

40%
Sleep
Apnea78%
Some
Cancers18%
If you are seriously overweight, have tried dieting and exercise but you fail to lose weight, weight loss surgery is a viable option to consider. If your weight is impacting the quality of your life, bariatric surgery can help you regain control of your life and improve your health.
Come in for a FREE Consultation with one of our expert physicians
Lap Band Procedure For a BMI 41
Having a BMI greater than 30 doubles one's risk of congestive heart failure. At BMIs over 40, patients are considered to be morbidly obese and should consider weight loss surgery. The lap band can help severely obese patients lose an average of 60% of their excess weight 5 years after the procedure. Gastric banding has shown to be safer than other invasive weight loss surgeries and has shown to improve or resolve several serious obesity-related comorbid conditions.
Morbid obesity is associated with a multitude of health problems, many of which significantly increase the risk of death. The lap band procedure is a reliable option for those suffering from morbid obesity, but patients must comprehend the risks and benefits of the procedure. If you require a weight loss surgery procedure there's no need to worry about the expenses, most of them will be covered by the weight loss surgery insurance, just check the terms of your insurance policy.
More About The Lap Band Procedure »
Gastric Bypass Procedure For a BMI 41
The gastric bypass is one of 4 types of operations for morbid obesity and has showed results for patients who are seriously obese, who have been unable to achieve satisfactory and sustained weight loss by various dietary efforts and for people who suffer from comorbid conditions, which are a serious impairment to the quality of life or are life-threatening.
Gastric bypass is recommended for morbidly obese patients with a BMI over 40. Patients should expect a weight loss of 65-80% of excess body weight in time after the surgery. The medically more significant effects include a dramatic reduction in comorbid conditions. Patients are required to follow a diet plan and lead an active life in order to maintain their weight after the procedure.
More About The Gastric Bypass Procedure »
Gastric Sleeve Procedure For a BMI 41
Morbidly obese patients with a BMI of 40 and over are ideal candidates for sleeve gastrectomy. The total excess body weight patients will lose in time after the procedure is approximately 66%. During the procedure, the surgeon creates a smaller stomach pouch, which will limit the amount of food that can be eaten at one time. Patients will feel full sooner and stay full longer. The body will stop storing excess calories and will start using its fat supply for energy.
The gastric sleeve does not significantly affect normal digestion and absorption, as food passes through the digestive tract in the usual order. The procedure requires commitment in the long run and the advantages of gastric sleeve surgery make every effort count. It is highly important to keep appointments with the medical team, follow the recommended eating plan and be physically active in order to reach your weight goal and avoid adding weight back.
More About The Gastric Sleeve Procedure »
Every diet, no matter how much weight loss it aims for, needs to take into consideration the minimum daily amounts of nutrients the body needs for healthy, normal function. The list below contains these daily requirements based on the average needs:
Your Daily Nutrients Need
Total Carbohydrate
130.0
g
Dietary Fiber
25.0
g
Linoleic Acid
12000.0
mg
Alpha-Linolenic Acid
1100.0
mg
Protein
33.0
g
Vitamins
Vitamin A
2333.0
IU
Vitamin C
75.0
mg
Vitamin D
200.0
IU
Vitamin E
15.0
mg
Vitamin K
90.0
mcg
Thiamin
1.1
mg
Riboflavin
1.1
mg
Niacin
14.0
mg
Vitamin B6
1.3
mg
Folate
400.0
mcg
Vitamin B12
2.4
mcg
Pantothenic Acid
5.0
mg
Biotin
30.0
mcg
Choline
425.0
mg
Minerals
Calcium
1000.0
mg
Chromium
25.0
mcg
Copper
0.9
mg
Fluoride
3.0
mg
Iodine
150.0
mcg
Iron
8.0
mg
Magnesium
310.0
mg
Manganese
1.8
mg
Molybdenum
45.0
mcg
Phosphorus
700.0
mg
Selenium
55.0
mcg
Zinc
8.0
mg
Disclaimer
The above recommendations are only estimates of your minimum needs, and illness or any genetic individuality is not taken into account. Furthermore, these recommendations are specific to women with ages between 19 and 30, and may differ from the standardized Daily Values used on nutrition facts labels.
It is a well-known fact that it is easier to prevent weight gaining than losing preexisting weight. When you find yourself in the position where you need to lose weight, your exercise routine should include moderately intense activity. For an effective and steady weight loss, it is recommended that you exercise anywhere between 30 and 60 minutes daily, with a day's rest in-between if needed. Daily routine should include strength training and cardio workouts and it should end with stretching exercises to ensure joint health and mobility.