My Weight Loss Surgery Options
Marina Weight Loss offers an infographic on the surgical options available for Los Angeles patients in order to give a clear and brief picture to those who decided to undergo bariatric surgery. Use the graphic to help you measure your options.
Use the code below to share this on your site: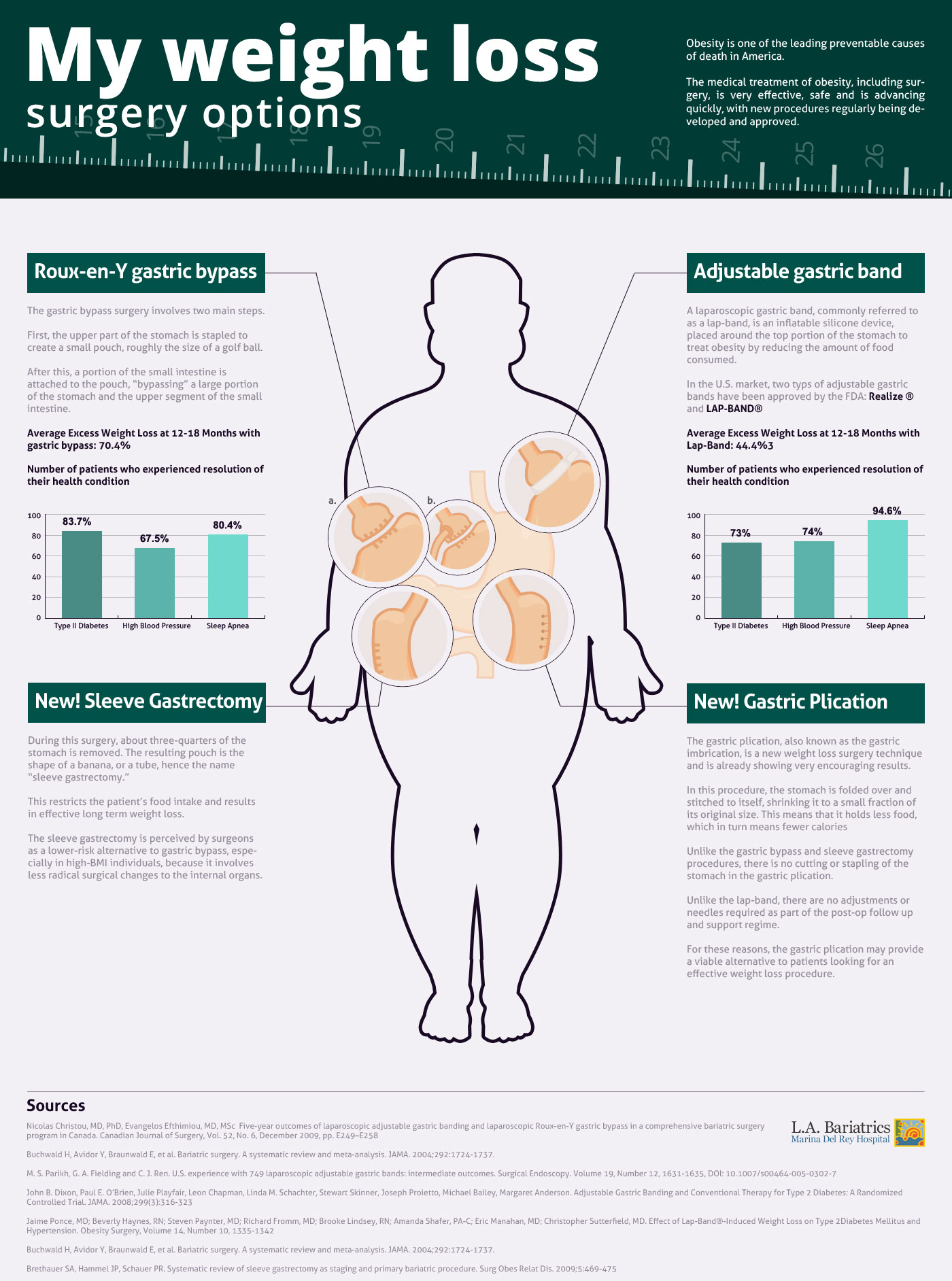 Want to embed our infographic on your website?
Simple Link
Full Size (1400x1884)
Large Size (1009x750)
Medium Size (807x600)
Small Size (471x350)
Thumbnail Size (296x220)

This work is licensed under a Creative Commons Attribution 3.0 Unported License.