Lap Band with Dr. Jeremy Korman
With the visual help of the following infographic you can learn about the adjustable gastric banding procedure, commonly known as the lap band performed by Dr. Korman - a board certified general surgeon, specializing in weight loss surgery procedures - at our Bariatric Surgery Center in Marina del Rey.
Use the code below to share this on your site: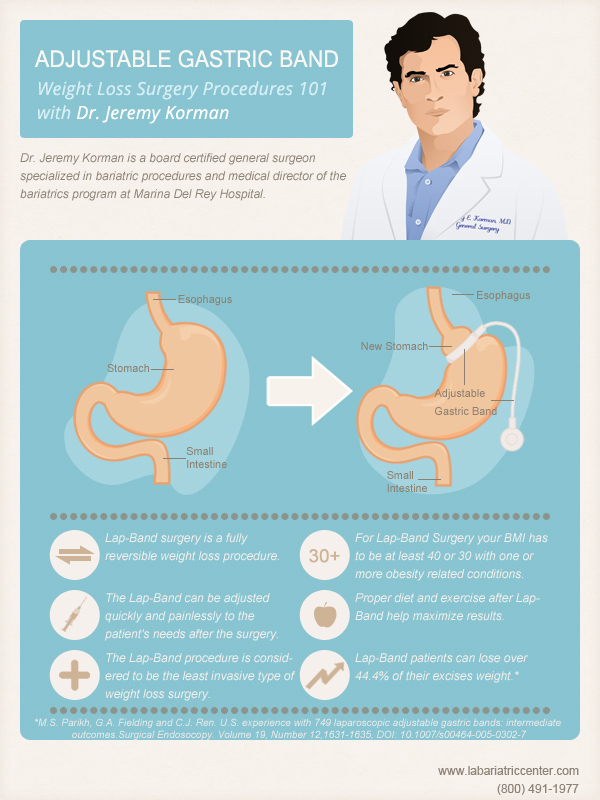 Want to embed our infographic on your website?
Simple Link
Full Size (800x600)
Medium Size (467x350)
Thumbnail Size (293x220)

This work is licensed under a Creative Commons Attribution 3.0 Unported License.