Economic Costs Related to Obesity
Marina Weight Loss, in its continued efforts to serve patients created a second infographic on economic costs related to obesity. The infographic goes beyond the total costs and shows statistics about direct costs and indirect costs, as well as obesity costs by insurance status and obesity related medical conditions care costs.
Use the code below to share this on your site: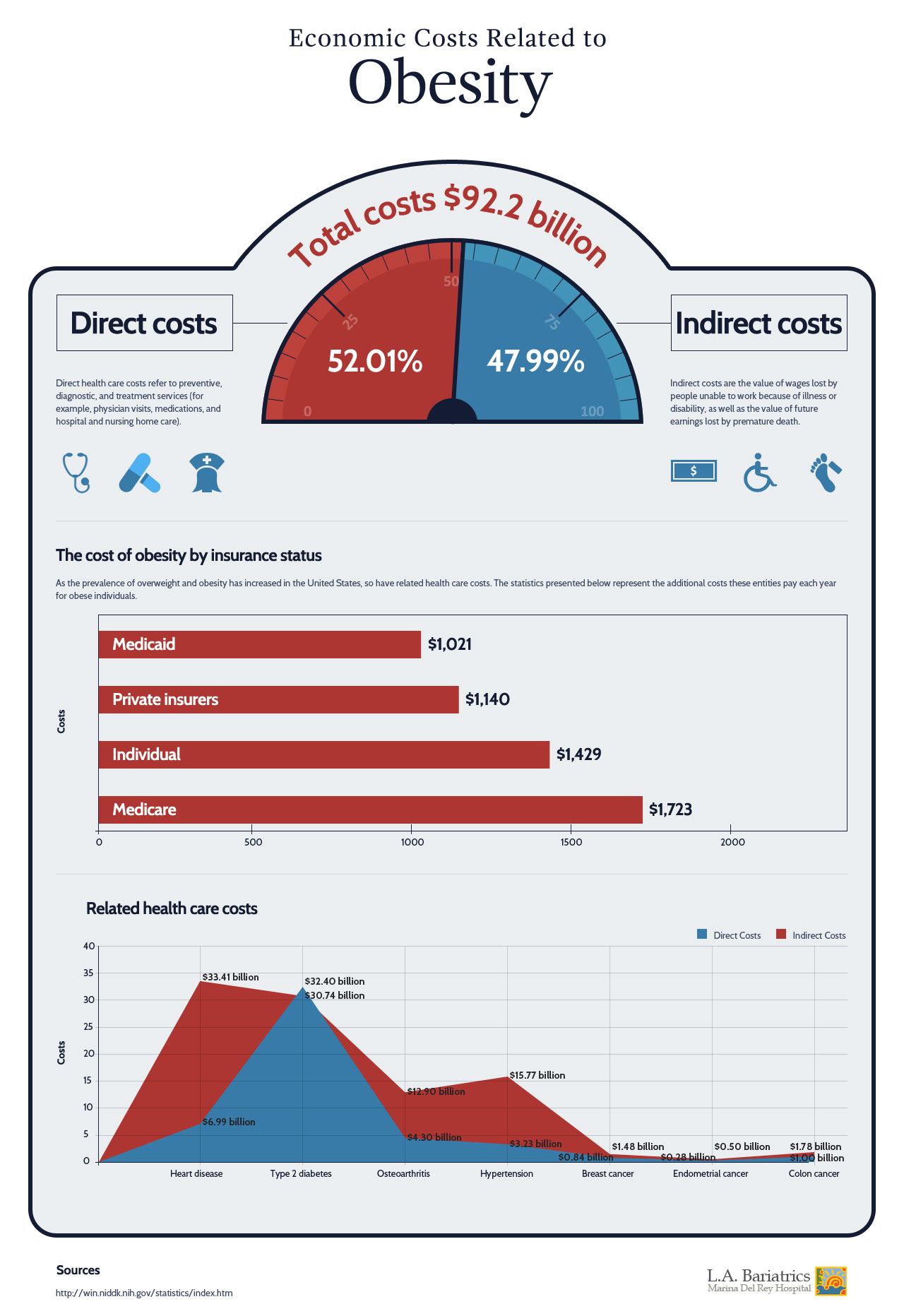 Want to embed our infographic on your website?
Simple Link
Full Size (4047x1002)
Large Size (3029x750)
Medium Size (1414x350)
Thumbnail Size (602x220)

This work is licensed under a Creative Commons Attribution 3.0 Unported License.