Gastric Bypass with Dr. Jeremy Korman
Dr. Korman, the medical director and bariatric surgeon, performs a wide range of surgical weight loss procedures at Marina del Rey Hospital's weight loss program, Marina Weight Loss. With the following infographic you can learn the steps of a gastric bypass procedure performed by Dr. Korman at our Bariatric Surgery Center of Excellence.
Use the code below to share this on your site: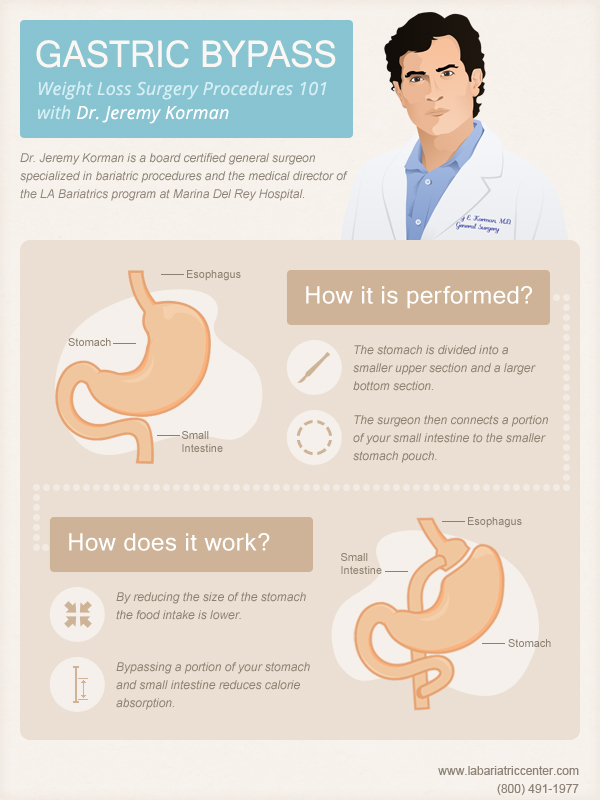 Want to embed our infographic on your website?
Simple Link
Full Size (800x600)
Medium Size (467x350)
Thumbnail Size (293x220)

This work is licensed under a Creative Commons Attribution 3.0 Unported License.