My Weight Loss Surgery Options - Infographic
';
Posted on June 26th, 2012 in Weight Loss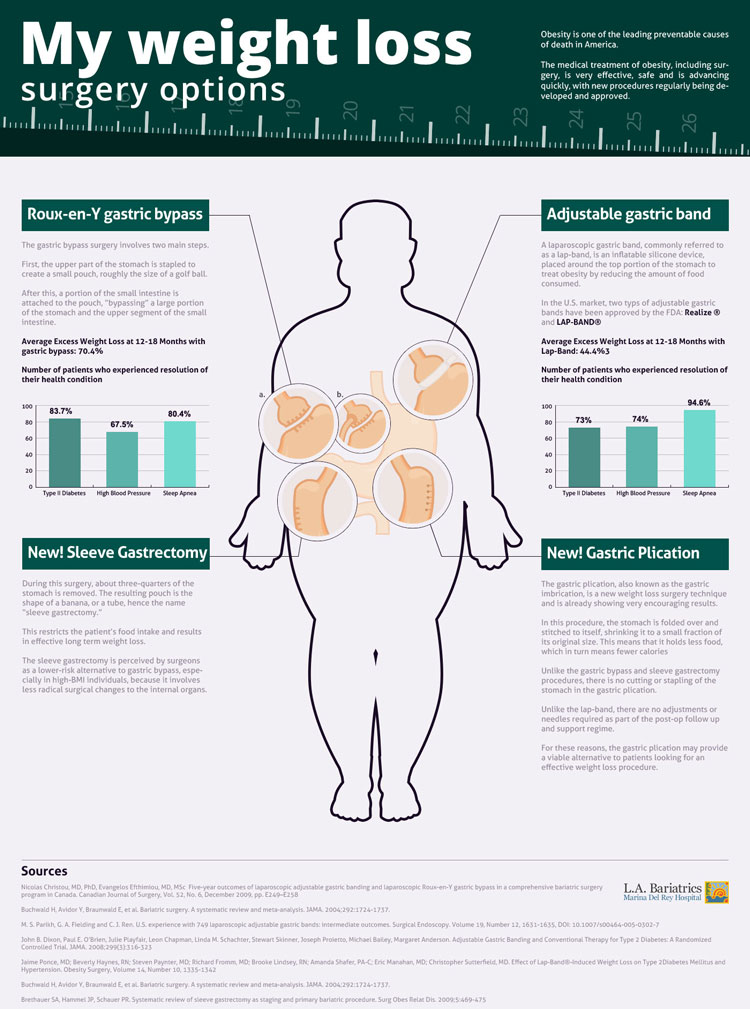 Continuing the infographic series Marina Weight Loss published a third statistical graphic called My Weight Loss Surgery Options. This infographic is meant to help those who qualify for and decided to undergo weight loss surgery.
Which One Is the Right Procedure for Me?
The chart contains a short definition of four surgical bariatric procedures, the Roux-en-Y gastric bypass and the adjustable gastric banding, the two most popular procedures, which proved their efficiency in time and two relatively new procedures sleeve gastrectomy (gastric sleeve) and the gastric imbrication.
For the first two procedures the infographic has statistic info on how many patients experienced resolution of their health conditions as well as on what is the average excess weight loss in the first year and half after the weight loss surgery.
The other two procedures are too recent; therefore statistical numbers cannot be presented yet.

References: